Warning
: Illegal string offset 'url' in
/data/0/3/0320d22f-bfa9-4f6d-a2e9-a313cfdf43d1/nase-trida.cz/web/wp-content/themes/gridlove-child/template-parts/single/entry-content.php
on line
26
JoyPixels is an free Emoji library for private use and education. The library contains 3000 icons, is fully compatible with Unicode 13 – Free download are icons in PNG and SVG format, the paid version allows you to use iconic fonts. You must set up a free account to download for free.
This is how a free license is defined: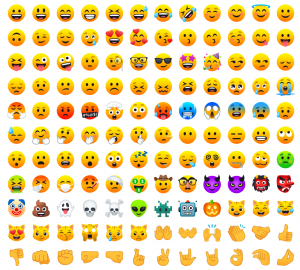 JoyPixesl free emoji – How is Personal Use defined?
Personal Use is defined as:
A project where no revenue is generated
A project for pure enjoyment or education
A project with zero connection to a business
Exception to the above: For internal testing purposes
Examples of Personal Use:
Classroom projects by students or teachers
Personal signs or invitations for an event
A free app or website with no upsells, ads, or indirect revenu
Using our font on jailbroken iPhone or rooted Android
YouTube videos (where revenue is not generated)
Local testing for any kind of app or website
PS: For the International Emoji Day (July 17) prepared by Apple explanation page 🙂